2020
Join Sarah from Slayer Espresso as she explores her life lessons and advice for young people in coffee.
2019
2pm
On Women In Coffee
Hustle with grace
Don't let the pace of life toss you around without purpose.
You need to drive, steer with intention and become very mindful of your goals.
Finding my place in coffee didn't happen overnight and it wasn't handed to me but when I figured out what I didn't want, that's when I made a career path.
2020
Join Giorgio from Finca San Jeronimo as he explains his approach to farming and caring for the land and everything that grows there.
2019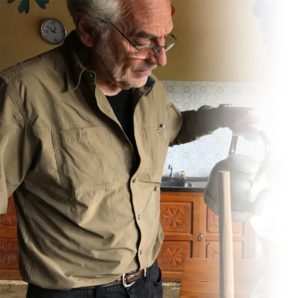 Noon – Bill Fishbein
Local Problems – Local Solutions
What we do at origin can have lasting impact 
Identifying the problems to be solved and the solutions to apply must come from the people we seek to help
Our Generous and Most Excellent Sponsors